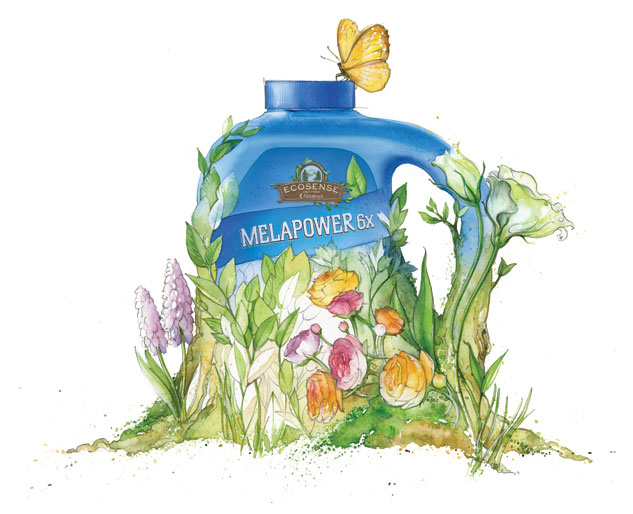 You already love MelaPower for being amazingly effective, gentle on your clothes and skin, biodegradable, fresh-smelling, super-concentrated, and effective in cold water. But the best is getting better. Introducing new and improved MelaPower with powerful new stain fighters.
Melapower has been supercharged with even more powerful stain fighters. Our already-amazing formula works better than ever on tough stains like grass, mud, chocolate, and even blood. The new stain fighters also mean that MelaPower is even more effective in cold water than before–saving energy and CO2 emissions. Its powerful Rinse Guard™ formula keeps dirt from settling back onto clothes and both scents rely on the all-natural goodness of essential oils.
Wash with cold or hot water–MelaPower works great in both!
Powerful natural stain fighters destroy your toughest stains
Just 1/2 fl. oz. cleans an entire load and costs less per use
Biodegradable, bleach-free, non-alkaline, and gentle
Patented formula you can't get anywhere else